Solway Coast Area of Outstanding Natural Beauty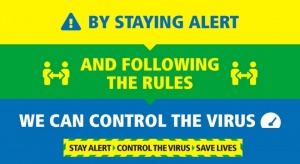 The Government is advising that the risk of the coronavirus being passed on to others outdoors is considered to be low as long as people maintain social distancing.
In England you can leave your home to exercise and spend time outdoors for recreation.
Please see the governments latest advice on access to green spaces.
When visiting the Solway Coast Area of Outstanding Natural Beauty at this time please:
Respect local communities and their concerns, please be aware you may need to be prepared to make the necessary decision to turn around if the area or car park looks busy, or is full, and come another time.
Follow the Countryside Code and always – leave no trace of your visit and put litter in the bin or take it home, keep dog's under effective control and pick up after them.
Facebook
The Solway Coast AONB came under full scale management in 1996. The area stretches from its easterly boundary at Floriston on the Border Esk to Maryport on the West Cumbrian Coast. Its area covers approximately 118 Sq KM. The staff and management of the Solway Coast AONB are totally committed to the area, working in partnership with the Joint Advisory Committee in order to continue the excellent work already completed to protect and enhance the area.
Solway Coast AONB
2 days ago
Solway Coast AONB
6 days ago
Solway Coast AONB
1 week ago
Twitter