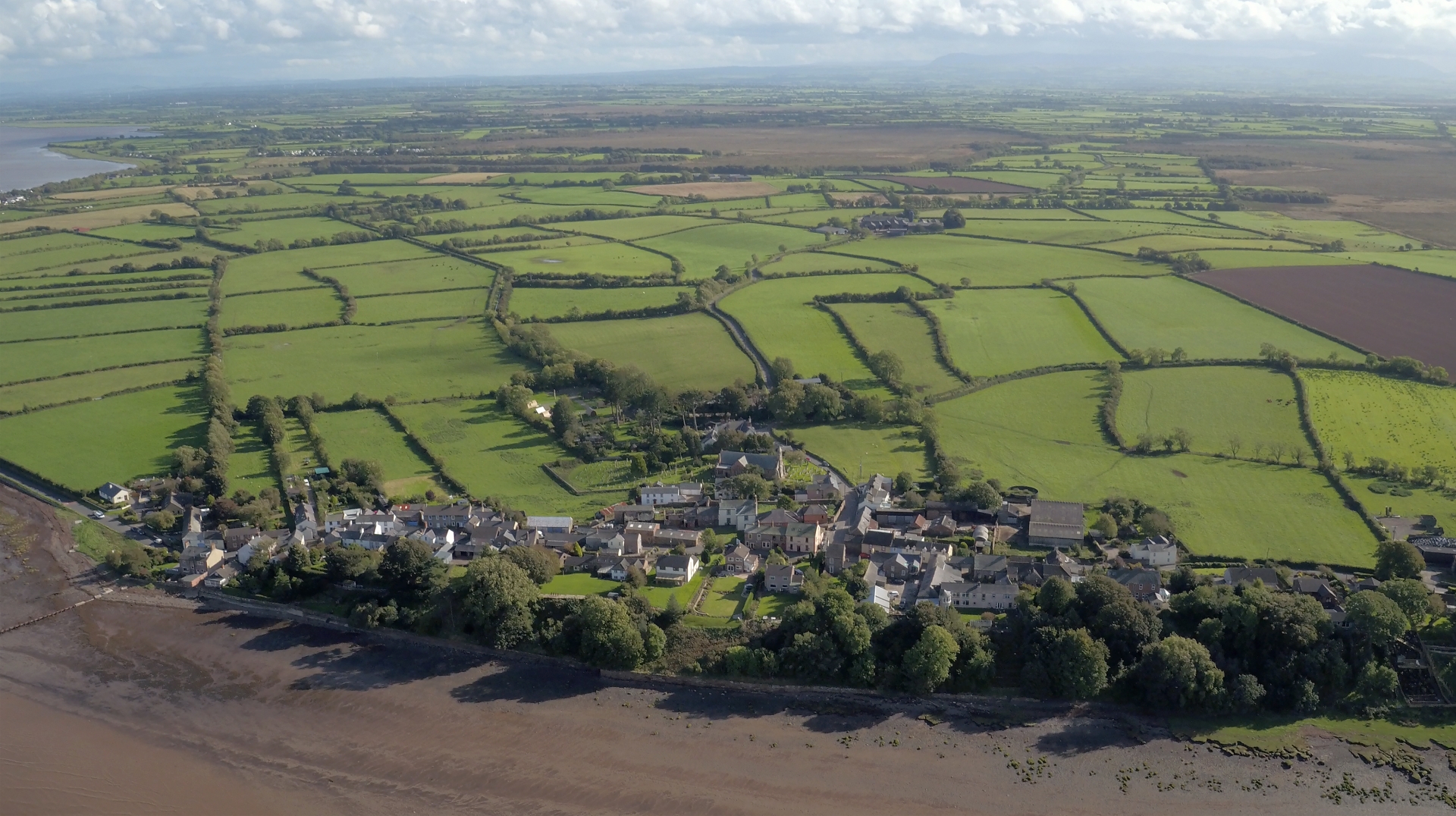 Bowness on Solway is probably best known as the western end of Hadrian's Wall – but it is also a place which has shaped the landscape of the Solway Coast Area of Outstanding Beauty.
The headland at Bowness on Solway once led to a crossing point over the Solway Firth into Scotland, known as a 'wath'. That route may have been one taken by early Christian missionaries such as Saint Kentigern, or Saint Mungo, and Saint Ninian, who sailed between the two countries.
In 1869, a new crossing opened – the Solway Junction Railway. This mile-long viaduct across the Solway Firth was designed to shorten the journey times from West Cumbria to Lanarkshire for the transportation of haematite from the Cumbrian mines to the Scottish iron works.
But the project wasn't very successful. The drainage of the moss on the English side gave terrific problems due to the fact the ground was so spongy, everything sank until the bogs were drained. Then in the winter of 1880, ice floes covered the Solway Firth and 45 of the 193 piers which carried the line across to Scotland collapsed. The line reopened in 1885, ran until 1921, then the viaduct was dismantled in 1934. Looking to the west from the village you will see the embankment sticking out into the Firth, and to the north its partner on the Scottish side. They are all that remains of this engineering marvel.
St Michael's Church is sited on the headland and was built in Norman times, using stones from the old Roman fort of Maia. It is thought the site had religious significance, even in Hadrian's time.
Those who want to discover more than history will love the wildlife around Bowness on Solway. Adders live on the marshes, while oystercatchers, redshanks and lapwings are just a few of the many varieties of birds which spend time here. A short distance out of the village to the west is Campfield Marsh RSPB Reserve and the Solway Wetlands Centre. They are ideal places to find out more about the spectacular wildlife of the Solway.
Facilities
Free parking
Accommodation
Information boards


Did you know…?
In 1626, Scottish raiders stole the bells from St Michael's Church. The locals gave chase and the Scots threw the bells into the Solway at a place now called Bell Dub. The Bowness men decided to replace their bells by stealing from churches on the Scottish side of the Solway – and they can be seen at the back of St Michael's today.
Look for…
The Banks, a community garden on the hamlet's foreshore. This is the official start point of the Hadrian's Wall Path – the 84-mile National Trail which ends in Wallsend near Newcastle upon Tyne. If you're not energetic enough to do that mammoth trek it's just a lovely place to sit and look across the Solway Firth and watch the birds.