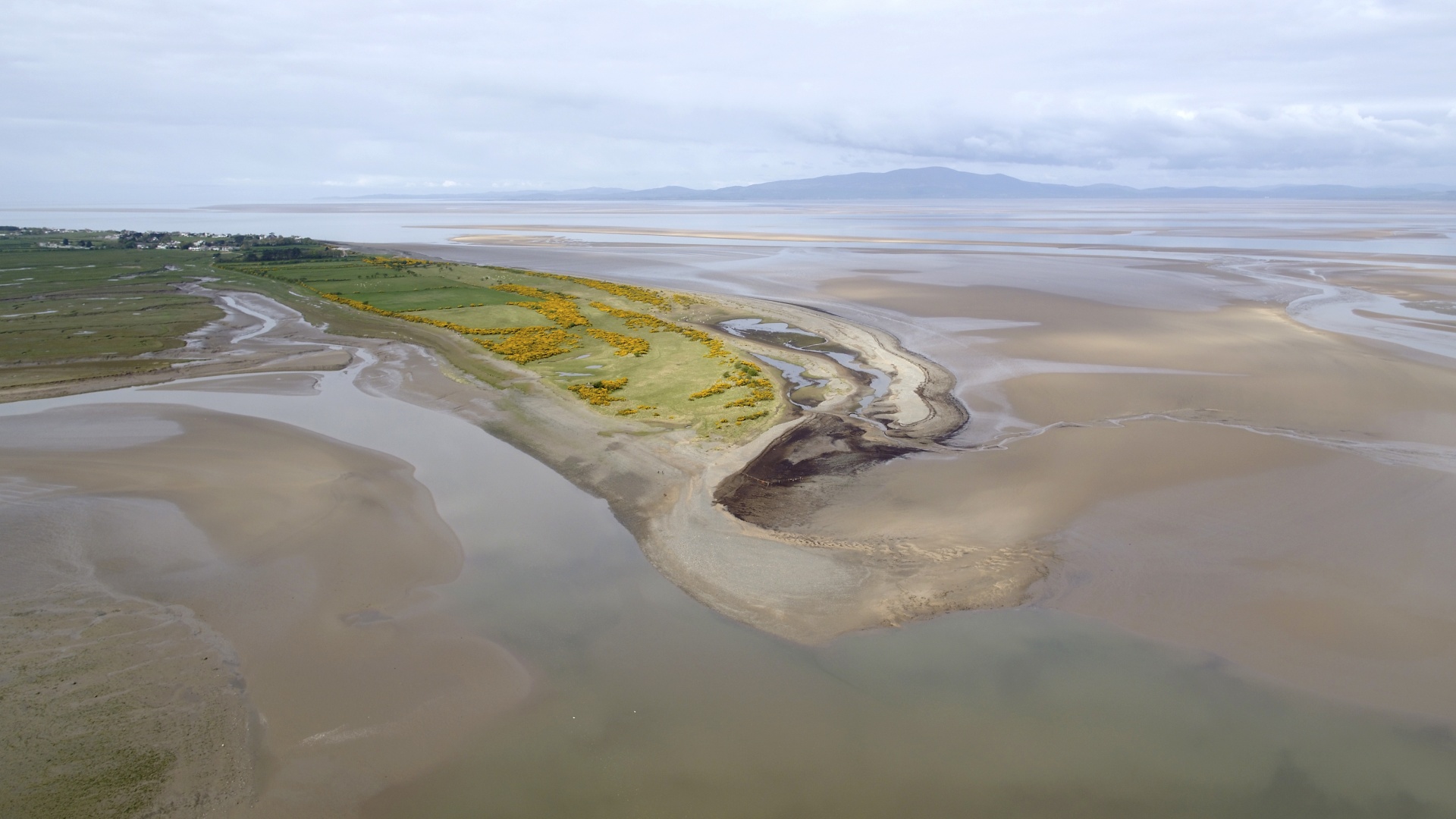 This long spit of land, one of the landmarks of the Solway Coast Area of Natural Beauty, has been created by the waves of the Solway Firth.
It protects Moricambe Bay from the storms of the open water and has been formed by an accumulation of sand and gravel over time.
It is a great place for rare plants which have colonised the sand dunes and is also home to a colony of natterjack toads, one of Britains rarest amphibians. The Point also shelters the inshore estuary allowing the formation of extensive saltmarsh and mudflats – great for birds, and bird spotters!
The seaward side of the point is a great place to observe the effects of the process called longshore drift, as material is moved by the tides and currents along the shoreline and deposited at the end of the point.
Along the coastal footpath you may notice some large blocks of concrete rubble which were put here after war time coastal defences were removed and now form part of a sea defence protecting the Grune from erosion. They also provide habitat for rabbits, stoats, weasels and other small creatures which roam the shoreline.
There is a distinctive wartime pill-box at the end of Grune Point. Made from concrete-filled sandbanks, the structure, sometimes known as the 'Cumberland Machine-Gun and Anti-Tank Rifle Emplacement,' is said to be unique to the area.
Near the pill-box is a memorial cairn to remember four firemen from Silloth who died on December 10, 1956. They had gone out into the Firth in an open boat after reports that a wildfowler was in trouble on the Skinburness Marshes. The four men drowned and their bodies were interred side by side in Silloth's Causewayhead Cemetery.
This stretch of coastline was once a popular haunt for smugglers. They are said to have who built secret tunnels from Skinburness to bring their illegal hauls into the county.
Please be careful at high tide in this area – pay attention to the warning signs and keep your eye on the water levels.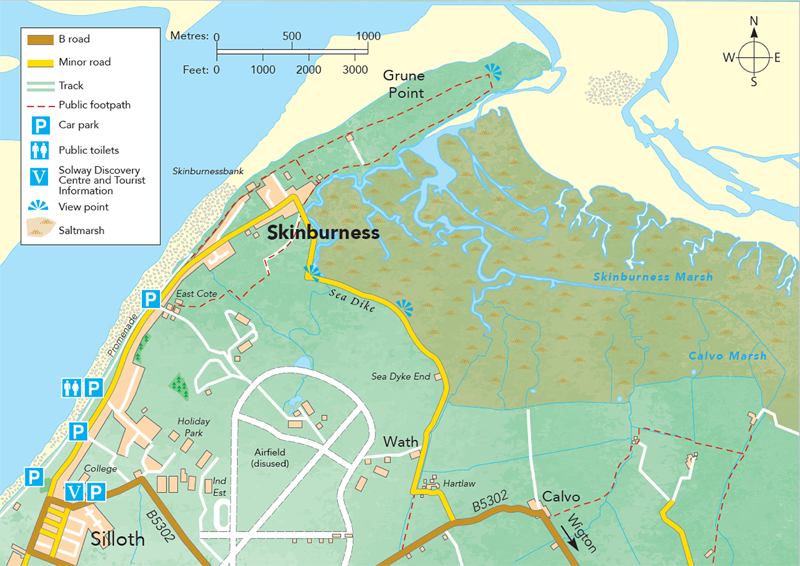 Please be careful at high tide in this area – pay attention to the warning signs and keep your eye on the water levels.
Facilities in Silloth

Shops
Tourist information centre and discovery centre
Parking
Food & drink
Cash machine
Toilets
Library
Children's activities
Water splash park
Holiday accommodation
Golf course


Did you know…?
Sir Walter Scott wrote Redgauntlet, a historical novel set in Dumfries, while staying in the Long House, a former coaching inn in nearby Skinburness.
Look for…
The remains of an aeroplane, Hudson AM771, which crashed in August 1942 after taking off from RAF Silloth. Parts of the wreckage can be sometimes be seen at low tide.
Getting here…
Head north out of Silloth to Skinburness. It's an easy circular walk from the Solway Coast Discovery Centre, or drive to Skinburness.