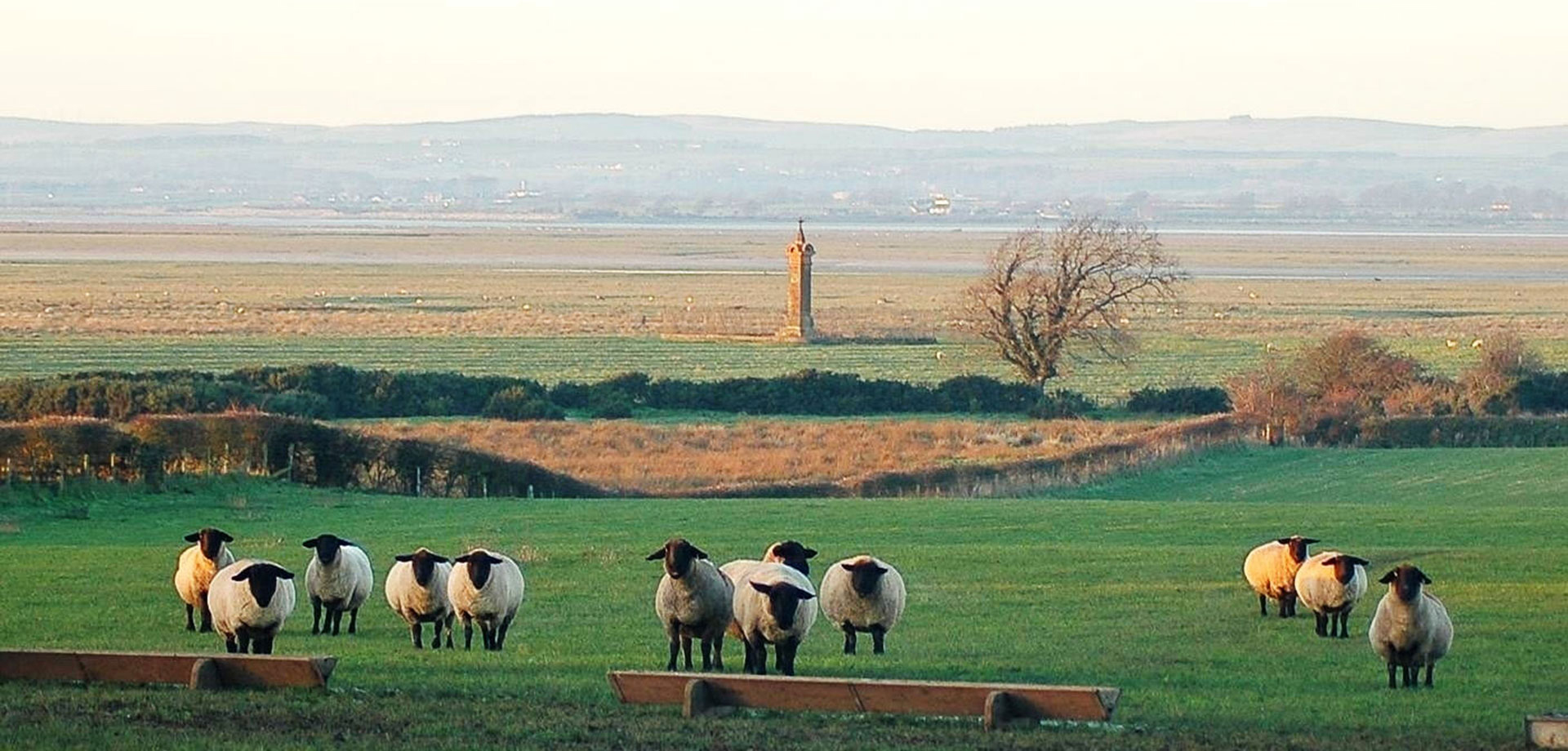 Edward I of England was king from 1274 to 1307 and spent most of his reign campaigning on England's western and northern borders as he battled the Scots.
He was known as Longshanks, for his height, and the Hammer of the Scots for his hard and efficient pursuit of supremacy in Scotland.
In the winter of 1306, while attempting to quell anoher uprising, he became ill and rested at Lanercost Priory near Carlisle for several months. He died of dysentery on Burgh Marsh within sight of the shores of Scotland which had plagued him for so long. He had camped on the marsh in a place where his army could cross to Scotland at low tide.
His corpse lay in Burgh by Sands 12th century church before eventually being removed to Westminster Abbey.
The King Edward I Monument was erected on the site of his death in 1685 to mark his passing. The tall red sandstone structure is now Grade II listed.
Its inscription reads: "Edward I fought a long bitter campaign to conquer Scotland. Old and sick he made camp on these marshes whilst preparing to subdue his enemy Robert the Bruce. He died here on July 7 1307."
It was rebuilt in 1803 after it collapsed, then restored again in 1876. More recently, the memorial began to sink into the marsh so it was rescued and saved in 2000 to stand proud again today.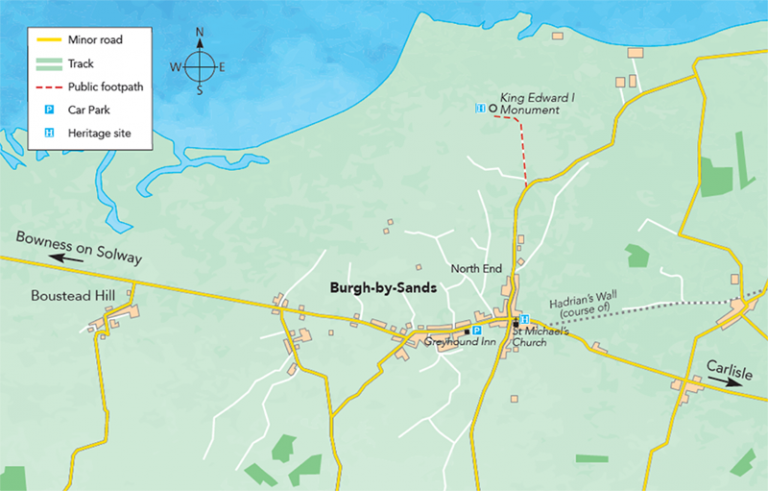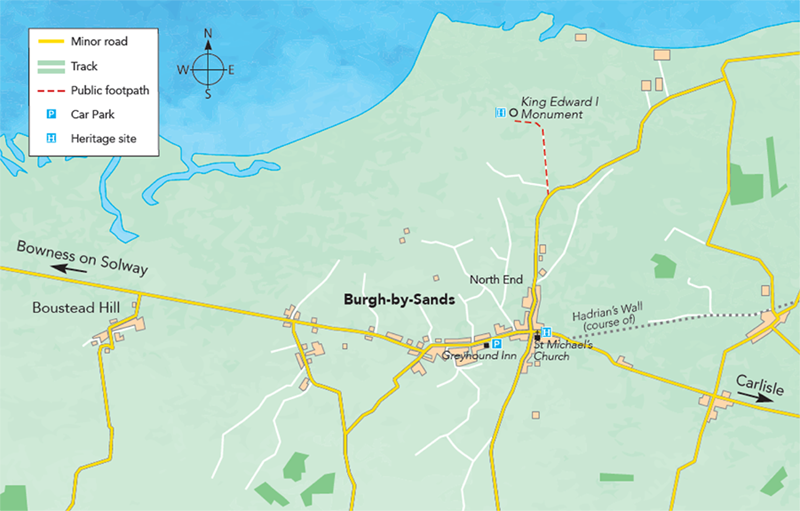 Facilities
Pub food & drink
Motorhome hire
Parking


Did you know…?
There is a bronze statue of King Edward I on Burgh by Sands' village green. It was donated by Story Construction of Carlisle and unveiled in 2007 by the Duke of Kent to commemorate 700 years since the king's death.


Look for…
Traditional clay dabbin buildings around this area, they are part of the Solway Coast landscape.


Getting here…
Follow the main road between Carlisle and Bowness-on-Solway and the road leads right through Burgh-by-Sands. The monument is 1​1⁄4 miles NNW of Burgh by Sands village. It can be reached on foot – follow the fingerpost signs.