Silloth is the heart of the Solway Coast Area of Outstanding Natural Beauty.
It's a proper seaside resort, with wide, tree-lined cobbled streets and a village green next to a long promenade. It's surrounded by salt marshes and lowland peat mires to the north, with dunes and beaches to the south.
The Victorians came here to 'take the air' and it's still popular today with those who want a gentle stroll or bracing walk, and to explore some of the loveliest parts of the Solway Coast.
Take a walk to Grune Point – a long spit of land which sticks out in to the Moricambe estuary which has been created by the waves. This area is also home to rare natterjack toads and lots of unusual plants.
There's also easy access to West Beach, a big expanse of sand with views across the Solway Firth to Scotland. It's home to a huge array of birdlife so take your binoculars.
Silloth is a popular destination for families, thanks to its fun mini water park, amusements and summertime fun fair, and its bustling caravan parks. Beaches spread out from the town so there are plenty of places to explore with expansive views across to Scotland dominated by the outline of Criffel on the skyline.
Many community events take place here, like Silloth Green Day, music and theatre and vintage fairs.
Silloth is also home to the Solway Coast Discovery Centre which tells the story of this entire area and the geology and influences which have shaped it.
The town is thought to take its name from 'sea lathes', the grain barns built along the coast by the Cistercian monks of Holme Cultram Abbey in nearby Abbeytown.
Silloth's popularity began with the development of the Carlisle and Silloth Bay Railway in the 1800s, followed by the construction of a new dock – the port still dominates the western end of the town today. There's an airfield on the outskirts of the town, used for training pilots and crews from the UK and allied countries during the Second World War.
Famous names from Silloth include Jim Brough, former Great Britain rugby union and league player, national award-winning golfer Charlotte Leitch, and acclaimed contralto singer Kathleen Ferrier.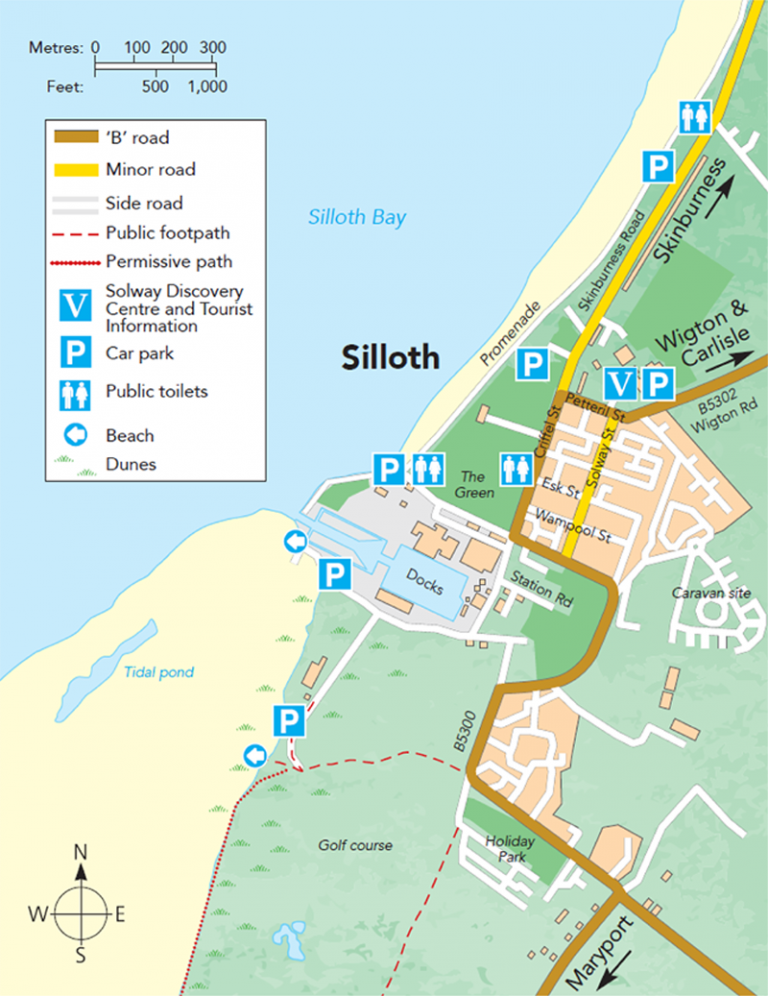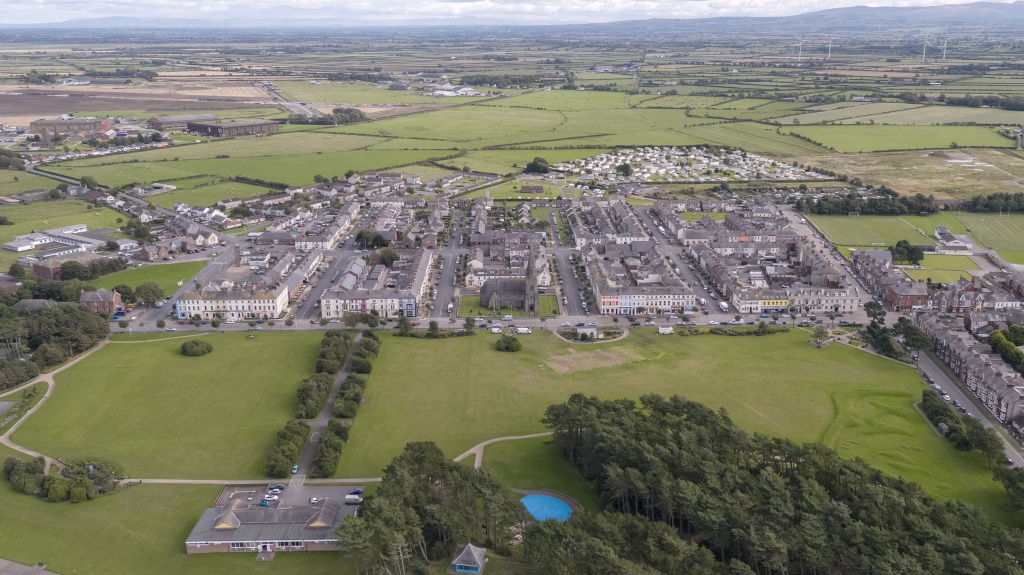 Facilities
Shops
Tourist information centre and discovery centre
Parking
Food & drink
Cash machine
Toilets
Library
Children's activities
Water splash park
Holiday accommodation
Golf course


Did you know…?
The time signal which is used for the BBC's 'pips' has been broadcast from Anthorn near Silloth since 2007.
Look for…
The Solway Discovery Centre, home to the Tourist Information Centre and a permanent exhibition about the Solway Coast Area of National Beauty.


Getting here…
Silloth is easily accessible from the north on the B5302 or the south along the B5300. The nearest train stations are at Wigton, Maryport, Aspatria and Carlisle. For more detailed directions, visit the Silloth-on-Solway website.