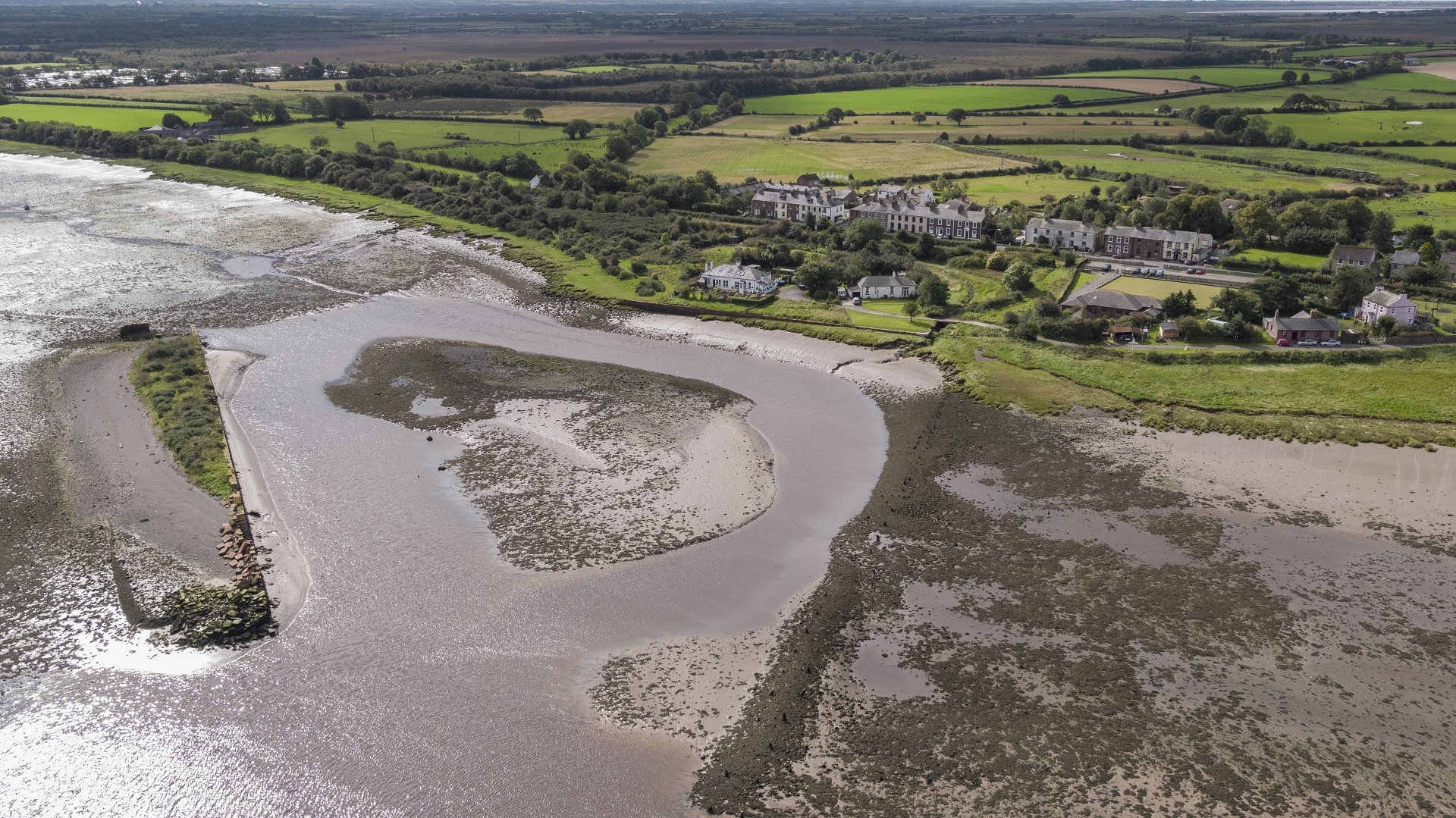 Port Carlisle is one of the most interesting areas of the Solway Coast Area of Outstanding Natural Beautys' built heritage and was once known as Fisher's Cross.
In 1823, a canal was dug to link the village to Carlisle and help the city's rapidly expanding manufacturing base, which is when it was decided that Port Carlisle was a grander name for this harbour area.
The canal was 11.5 miles long and included dressed sandstone walls, a turning circle and a stone dock was built in the Solway which allowed large coaling vessels to unload on to the canal's barges. As a result, the price of coal dropped dramatically, and the steamboat 'The Solway' launched a route to Liverpool in 1826, with other vessels taking passengers and goods to Whitehaven too.
Port Carlisle also became a tourist destination. In 1844, Victorian baths were opened, with hot and cold saltwater baths. The town became home to a surgeon, shipowner, boot maker, blacksmith and master mariners.
In 1847, everything was to change again. Discussions began about filling in the canal to turn it into a railway. An Act of Parliament was passed in 1853 and in 1854 the line opened. The three-hour canal journey to the city now took less than half an hour by rail.
The harbour in Port Carlisle is a great place to watch birds today. Autumn and spring see the flocks migrate, with wildfowl and waders wintering here.
Walkers can explore part of the Hadrian's Wall Path here.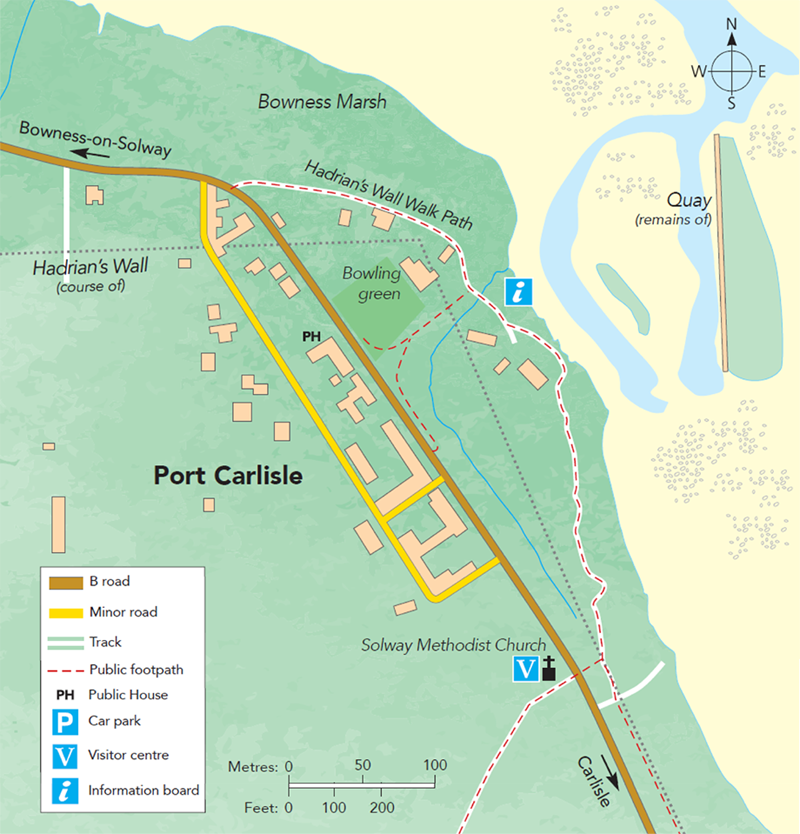 Facilities
Free parking
Information boards
Pub and accommodation


Did you know…?
A horse-drawn 'dandy' operated between Port Carlisle and Drumburgh Junction until 1914.
Look for…
The remains of the old port, railway station and canal walls
Getting here…
Port Carlisle is a mile away from Bowness on Solway on the coast road from Carlisle which runs through Burgh by Sands, Drumburgh and Glasson. The nearest railway station is Carlisle.