It was the creation of Holme Cultram Abbey in 1150 which drove the religious architecture of the Solway Coast Area of Outstanding Natural Beauty.
Most of the churches on the Solway Plain were endowed to the abbey, and either built by the Abbey, as was the case at Newton Arlosh, of rebuilt on earlier foundations. Many had Roman masonry included in their construction, using debris from Hadrian's Wall or one of the many forts in the area.
The abbey was once a huge complex of buildings, with the main church attached to cloisters, dormitories, a refectory and kitchen, with a guest house too. Today it is much smaller, but underwent a massive renovation project following a fire in 2006 so it can still welcome worshipers and visitors today.
Other churches in the area have also evolved according to need – particularly defence.
St John's Church in Newton Arlosh has thick walls and a defensible tower to protect it.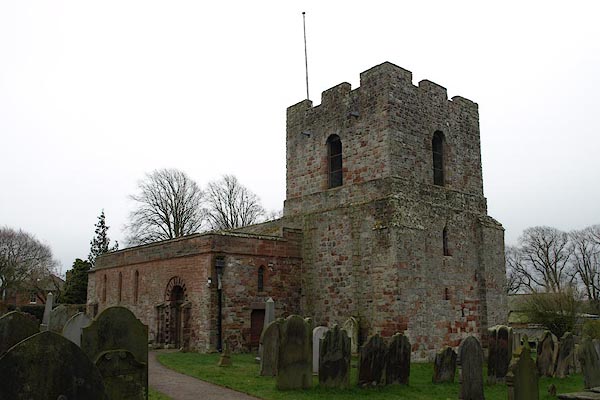 St Michael's Church at Bownes on Solway is built from stone recycled from the Hadrianic for of Maia and is said to stand on a site which has had religious significance since Roman times.
There are Roman links at St Michael's Church in Burgh by Sands too. It was erected on fort of Aballava on Hardian's Wall and many Roman stones were used in its construction. It is unusual in that it has two towers – one housed the bells, while the other protected the priest from Scottish raiders.
And the Roman influence continues in Kirkbride, where St Bride's Church stands on a former camp next to a wharf built on the River Wampool. It too has defensive features with slim windows and deep holes where the doors were once barred.
Silloth's Christchurch is much more recent. This gothic structure was consecrated in 1870 and built of stone and brick. However, it is faced with granite which was originally used as shipping ballast.
You can read more about other churches in the area on the Solway Plain Churches Together website.