The Lake District Coast Aquarium

There's more to the Solway Coast Area of Outstanding Natural Beauty than what you can see on the sea shore. The Lake District Coast Aquarium at Maryport helps visitors discover a whole new watery world.
There are loads of species to see, from freshwater fish to those who prefer a salty existence – the aquarium even pumps seawater in from the Solway to give its inhabitants a taste of home.
The Wild Solway Centre features exhibitions about the area's native sealife, as well as the human influences like shipwrecks which have created new habitats down beneath the waves.
The aquarium is also home to The Sealab, a successful breeding programme for lobsters. It was created to try to combat the low survival rates of lobster larvae in the wild. The healthy crustaceans are released out in to the Solway Firth once they are fully formed.
There's a Crashing Wave display which recreates the conditions the likes of seabass love, as well as a Trout Cascade reminiscent of the tumbling streams of the Lake District. There are also daily fish feeding sessions which give visitors the opportunity to quiz the aquarium's experts.
Getting here…
The Lake District Coast Aquarium is located on Maryport's harbourside. The nearest train station is in Maryport. A map is available here.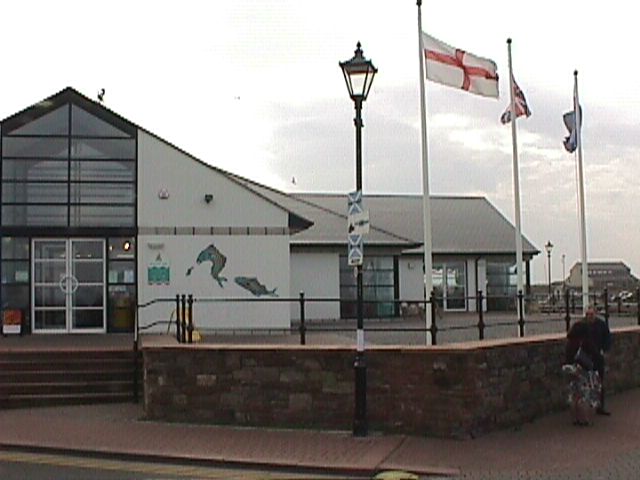 The Lake District
Coast Aquarium​
Facilities
Food & drink
Toilets
Disabled access
Free WiFi
Parking


Did you know…?
A bottlenose dolphin, which the locals named Marra, sparked a major rescue involving cranes, divers and lifeboats when it swam into Maryport Harbour and refused to leave.
Look for…
The rays and sharks you can watch on a live stream on the aquarium's website.