Bowness Gravel Pits Nature Reserve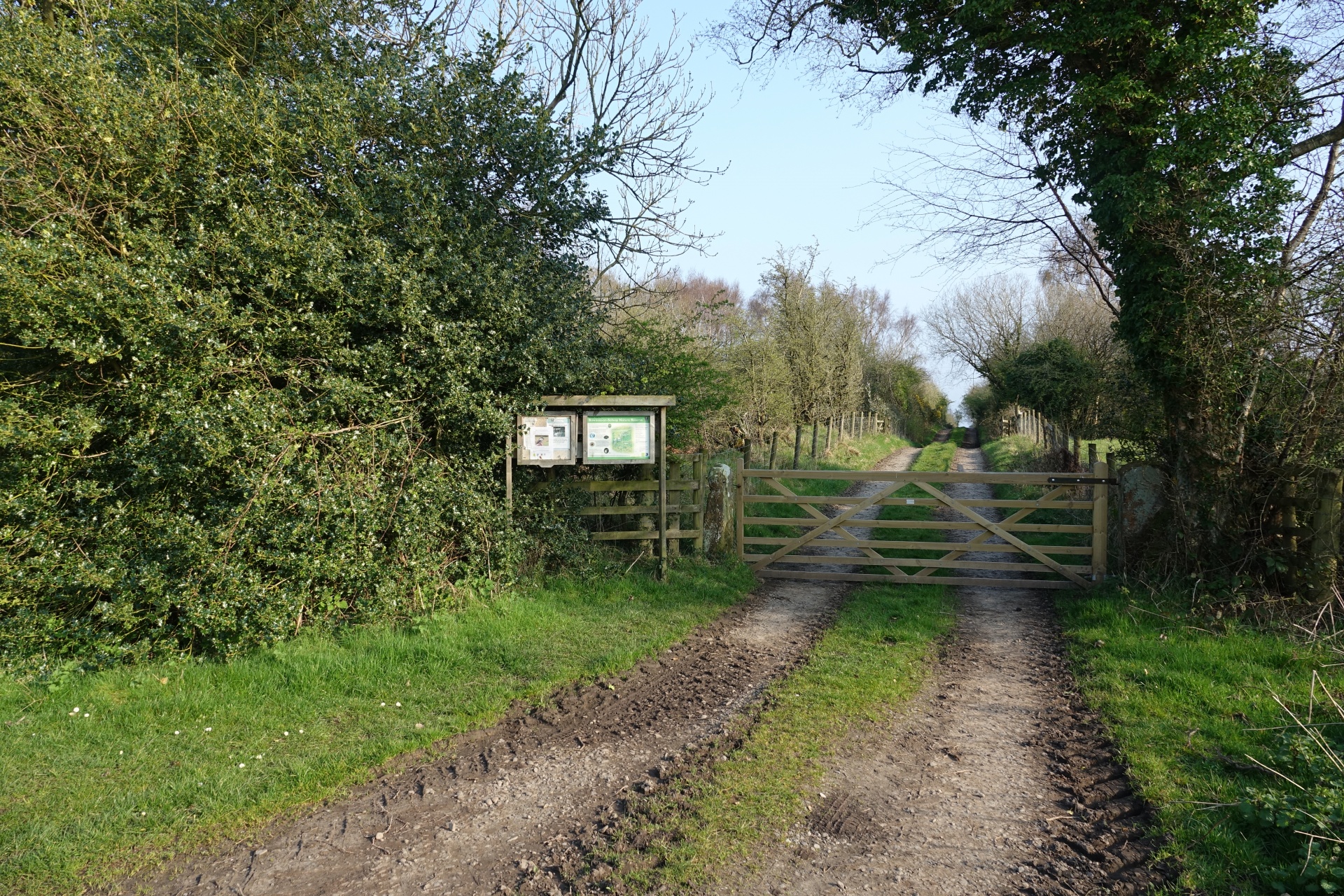 The gravel pits of Bowness Common were once a quarry, but the picture is very different today.
It's a small nature reserve in the Solway Coast Area of Outstanding Natural Beauty which has a surprising variety of wildlife all year round. Mother Nature has recolonised this area at a remarkable speed.
The site is owned and cared for by Cumbria Wildlife Trust.
Bowness is a great place to explore. The Gravel Pits Reserve is only a short walk from the RSPB's site at Campfield Marsh, which is also home to the Solway Wetlands Centre, the two are linked by the saltmarsh and sands of the Solway Firth There is also a one-mile waymarked circular route around the reserve which has boardwalks over wetter areas and a small number of steps. The reserve is divided by a farm track which provides a short-cut back to the road from several points along the trail.
One of the highlights of this site are the many species of butterfly and moths which live here. They include ringlet, small copper, large skipper and peacock.
There's lots of birdlife too, like willow warblers, willow tits and linnets in the spring, which is also when the frogs, toads and newts are at their most active. In the winter, look out for barn owls, kestrels and thistles. While you're scanning the skies, watch out for Britain's largest dragonfly, the emperor, alongside other varieties. There are also plenty of damselflies buzzing around.
There are plenty of specialist water plants too, such as branched bur-reed, yellow iris and distinctive smelling water mint around the ponds.
Facilities
Free lay-by parking
Information boards
Accommodation in Bowness on Solway
Toilets and refreshments at Campfield Marsh RSPB Nature Reserve
Did you know…?
More than 20 species of butterfly have been recorded on the reserve and more than 350 species of moth!
Look for…
Flocks of field fares and redwings feeding on the hawthorn – a tasty winter food source.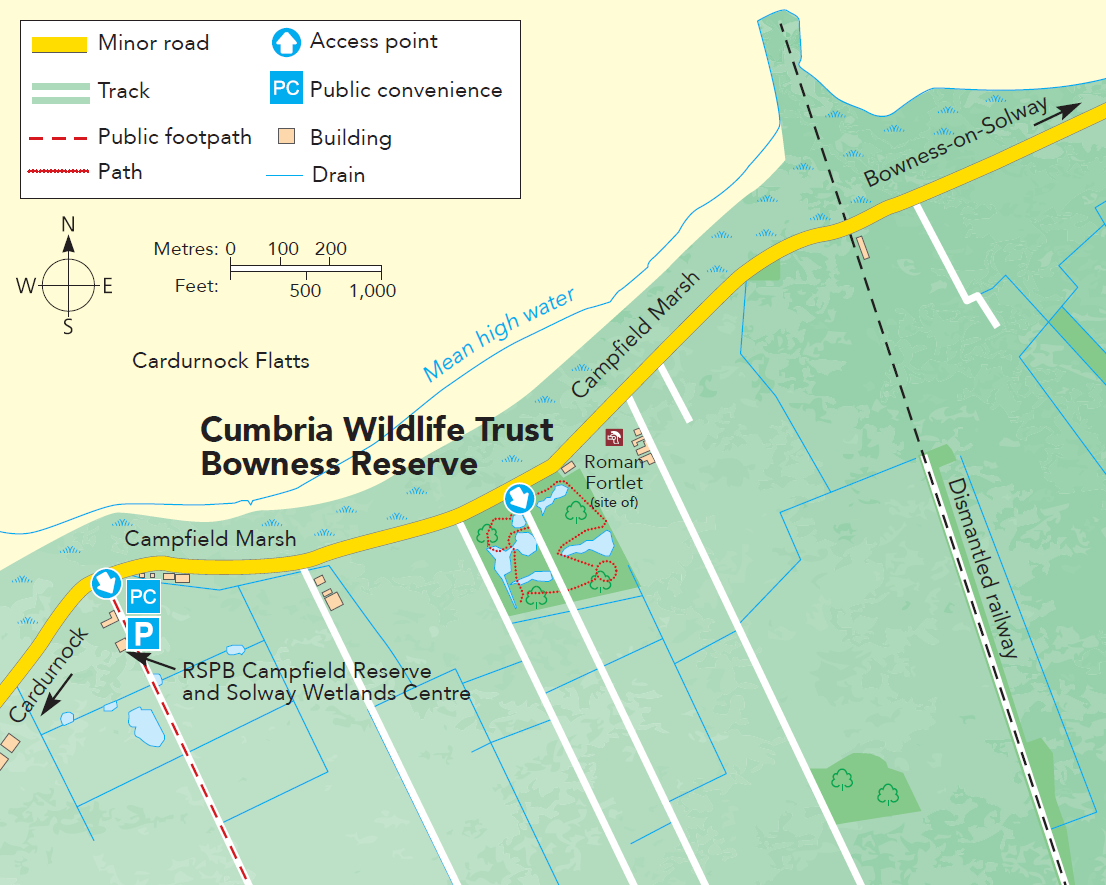 Getting here…
From the B5307, the reserve entrance is from the track near Biglands House around 1.25km/0.75 miles from Bowness on Solway village. Buses run from Carlisle to Bowness on Solway.