Orton Moss Nature Reserve

Regular visitors describe a trip to Orton Moss as being like an exploration into a hidden world.
The reserve is owned and looked after by Cumbria Wildlife Trust and it's a vital part of the Solway Coast Area of Outstanding Natural Beauty thanks to its varying woodland, grassland and heathland habitats. There are wet meadows, where wildflowers bloom and woodcock and willow warblers fly. Listen out for the great spotted woodpeckers too.
Though it has experienced the damage of peat milling in the past, this is an area benefiting from the hard work of the Solway Coast's volunteers.
They've planted devil's bit scabious, the food plant of the rare marsh fritillary butterfly, which has been reintroduced into this area. It was once one of the species's strongholds – all it needs is a little help to thrive here once more.
Lots of work has also taken place to care for the native oak woodland by reducing the amount of non-native trees, as well as opening up and restoring areas of herb-rich grassland.
There aren't any waymarked paths and this is a site which can get pretty soggy after rain – so bring those Wellington boots!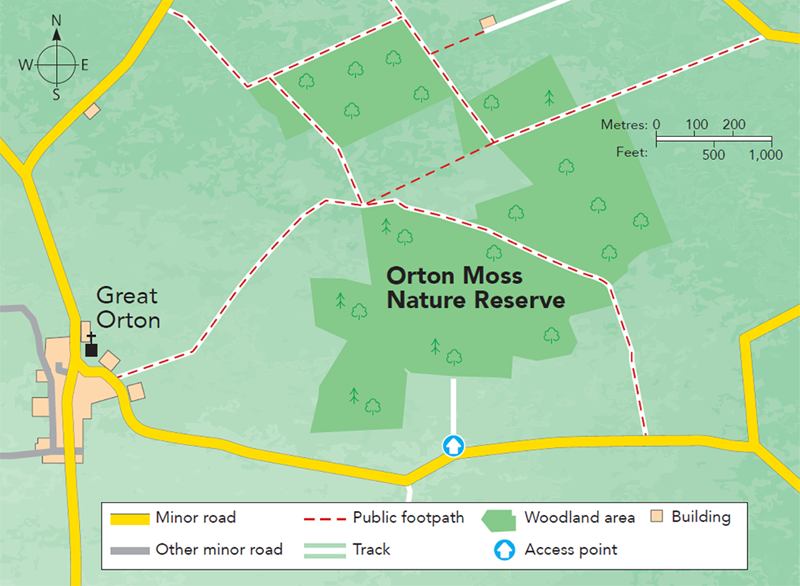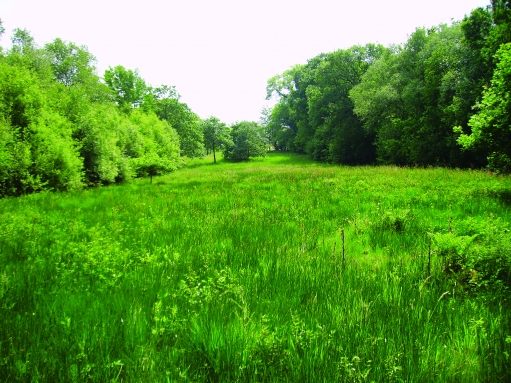 Facilities
Free parking at the side of the road
Did you know…?
Those looking after Orton Moss are managing the site with careful grazing. See if you can spot longhorn cattle.
Look for…
The remains of the strips of land once used for peat extraction.
Getting here…
Take the A689 heading west out of Carlisle then follow the signs for Great Orton. Access is on foot along a grassy lane east of Orton village.